You have a special event to celebrate with friends, family …
A work tour to unite in a magical place …
Organize THE tour of your dreams (100% wrecks or others …)
So you want to privatize the NAUTILE EVO? It's possible !
Give us all your ideas of organization, we will do the rest!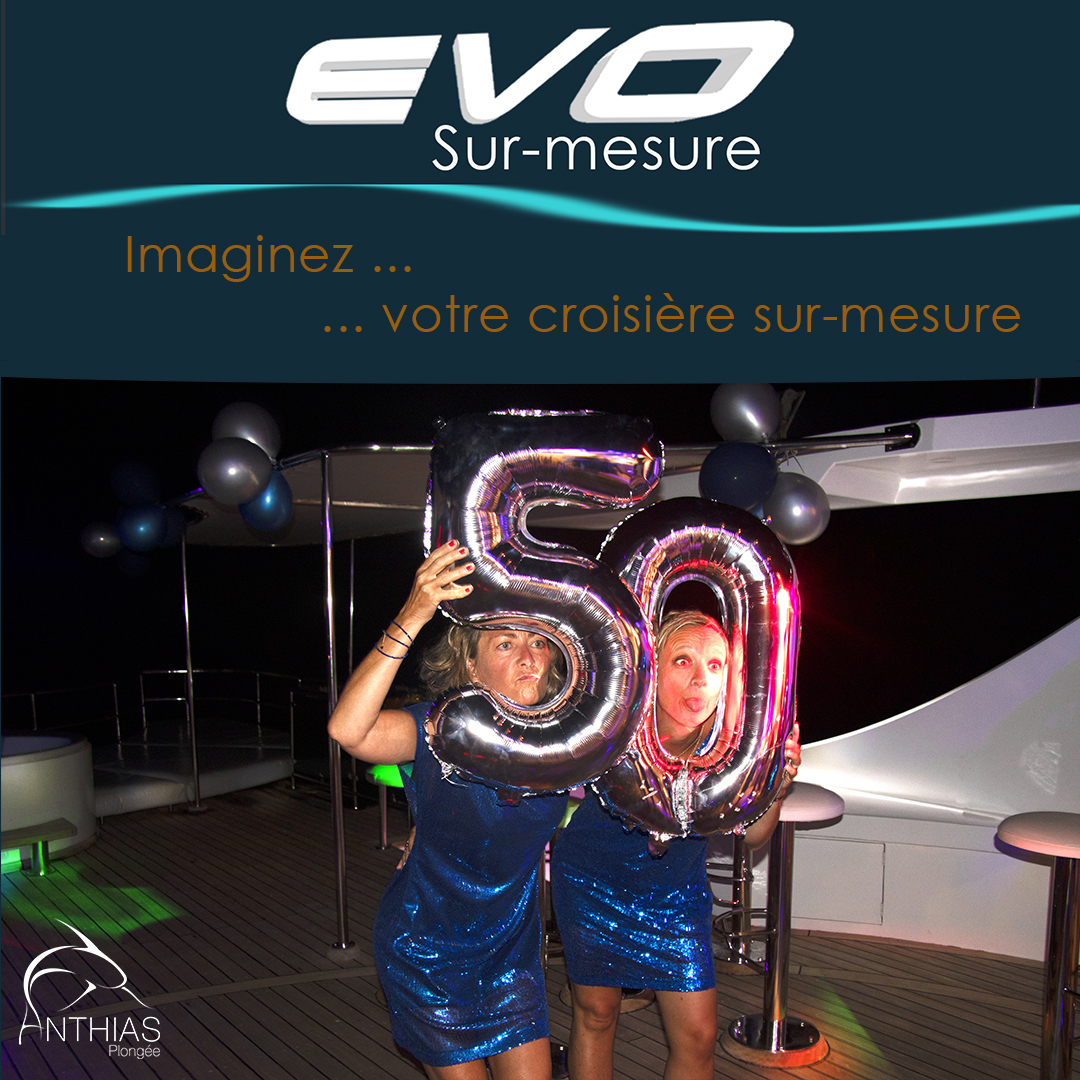 We can organize THE week of your dreams!
In terms of dive cruises as well as the content of your plate, cocktails, special evenings (fancy dress evenings, dances, quizzes etc …)
Night dives every night? Wrecks at each dive or something else ? … You have the choice.
Warning, the privatization of NAUTILE EVO generally has to be organized well in advance.